Sean Casey
Owner & Founder
Sean Casey worked in education as a coach, administrator, and teacher for fourteen years. He began his coaching career at Tufts University as an assistant men's basketball coach in 1995. In 1998, at 27 years old, he became one of the youngest head men's basketball coaches in the country at Curry College in Milton, MA.
During his time coaching in college, one of the most important parts of his job was recruiting student athletes. Not only did he evaluate students athletically, but he worked with Admission officers looking at the prospects' academic viability.
In 2003, Sean was named the Boy's Athletic Director at George School, a co-educational day and boarding school in Newtown, PA. Also at George, he taught physical education classes, coached girls' cross country for two years, and was the boys' basketball coach for all five years. He helped place many student athletes in college. Sean also helped create the position of athletic/admissions liaison where he helped identify qualified student athletes for the school.
After working in both the boarding school and college communities, Sean is well qualified to help assist families in finding the correct school academically and athletically.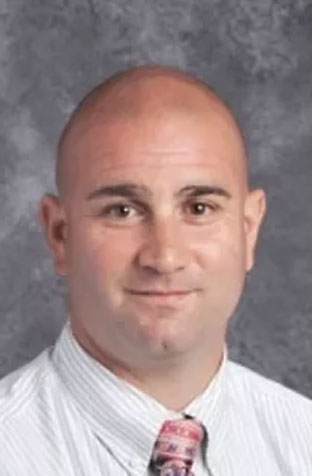 Eric Simonelli
M.A. University of Rhode Island, B.S. Endicott College. Currently, he is the Director of College Counseling at La Salle Academy in Providence, RI. Eric has been working with students and families for over fifteen years as an admission counselor at The University of Rhode Island and Roger Williams University. He has attained extensive knowledge of what colleges look for in each application and what criteria are used for admission merit scholarships. Eric understands the details of the college application process (step by step) and has been to numerous universities throughout his frequent campus visits. In addition, he has established close connections with the college admission representatives from all over the country. Eric's timeline for choosing a college is to guide families from the initial college search, to the application process, to making a final decision by May 1st.
Eric is a member of National Association for College Admission Counseling (NACAC),  New England Association for College Admission Counseling, Rhode Island School Counselor Association, and the American School Counselor Association.